Dog Fever rings for the dog lover are now available at Paws Boutique inside Spa Paws Hotel. Designed and handmade in Italy, Dog Fever hug rings are crafted in sterling silver in every dog breed imaginable. From an Akita Inu to Yorkshire Terrier, Dog Fever has mastered the features of each canine in their adorable rings that come in silver or enamel.
Aren't these rings just precious?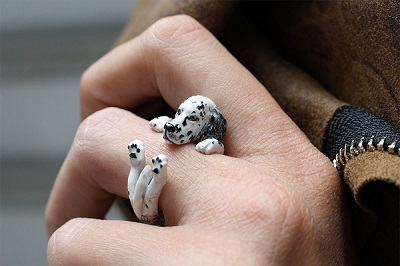 Come visit Paws Boutique and to see our current selection. We are more than happy to verify your ring size and special order your favorite breed.