United Kingdom, 2016- LUX magazine announces the winners of the 2016 Hotel & Spa Awards.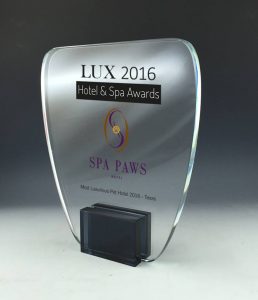 The world of hotels and spas as we know it is rapidly changing. Gone are the days of pay to view television, swans made from towels and chocolates on your pillow: now visitors are looking for the experience of a lifetime which combines great service with quality furnishings, exquisite food and a unique, individual atmosphere.As such the 2016 Hotel & Spa Awards, are proud to showcase a plethora of establishments, from castles fit for royalty to unusual, niche and even themed establishments.
Discussing the awards, Awards Coordinator Jazmin Collins, said: "Everyone deserves to treat themselves to a break away from everyday life every once in a while, and we are proud to be able to showcase the very best establishments from around the world which provide guests with the very best service and experience. It is a real honor to be able to turn the spotlight on these exemplary establishments and the individuals behind them, and I would like to congratulate every one of my winners and wish them the very best of luck in the future."
To find out more about these prestigious awards, and the dedicated establishments that have been selected for them, please visit 
http://lux.acquisition-intl.com/ where you can view our winners supplement and full winners list.
About LUX
Published quarterly, LUX informs readers on all aspects of high end lifestyle, including the finest, food and drink, hotels and resorts, health and beauty, automotive, jewellery, art and technology from around the world.
About Spa Paws Hotel
Located in the heart of Fort Worth, Texas, Spa Paws Hotel caters to their canine and feline clientele. Under one roof, every dog and cat amenity can be found from a boutique, a cafe, doogie daycare, boarding, grooming, and an on-site wellness center. Every animal deserves a lap of luxury.